How to write a Press Release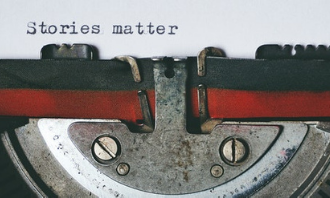 Who needs Press Releases? As part of the Newspaper dinosaur family, aren't they pretty much extinct? You might think so, but you'd be wrong. If you have a business, you need Press Releases. Find out why, how to write them ... plus get your Press Release template.
Press Releases - still alive and kicking
Sure - traditional newspapers may be suffering the same fate as Triassic reptiles - crushed into extinction; not so much by destructive showers of asteroids, but by the spectacular explosion of the digital age.
But - If you have a business, you need Press Releases.
Why's that?
Just because any time there's a new development within your business, you need to be shouting about it. This could be
a new business launch
a merger or takeover
opening a new office, department or store
launching a new service or product
announcing an expansion
welcoming a new appointment
Remember - Press Releases are not only about good news stories. Bad stuff can happen too – maybe the closure of an office or store. A Press Release is a great way to put a positive spin on a negative story.
Much more than newspapers, radio and TV
In this digital age, there's much more to managing a Press Release than pinging it off to newspapers, radio and TV stations. You'll want to put them up on your website, on LinkedIn or your social media platforms.
And don't forget Case Studies - the close cousin of Press Releases.
There's a strong link between the two. When you have a client success story, you should be writing it up as a Case Study. Then, it's just a small step to converting this into a Press release. After all, it's positive publicity for you and your client.
Press Releases should be yet another weapon in your communications armoury - a chance to ensure a consistent message across your business.
What is a press release?
It's a promotional tool – but it's not an advert.
A well-written Press Release is a short, factual news story. You'll send it out to the media to encourage editors, journalists or broadcasters to feature your story in their publications and programmes.
How do I write a Press Release?
5 steps

1. Make sure you have a story that's 'news'
You have to have something new and important to say. Something with a newsworthy angle. It's no good picking a product that's not selling well and trying to promote it in a Press Release. It'll head straight for the editor's / journalist's 'junk' box.
Ask yourself this question. Why would anyone be interested in my piece of news? If there's no answer, forget it.
2. Target a specific media sector
Like anything you write, think about your target audience. Who will be reading the magazine or newspaper you're targeting? Who will be listening to the radio station you're hoping will feature you?
3. Answer the 6 big questions
Your press release needs to answer six questions. Here they are, along with some sample answers from a fictitious veterinary practice, Vets Who Love Pets, who are announcing the opening of a new branch
Who? Vets Who Love Pets
What? Opening a new branch …
Where? … in Smith St., Towcester
When? November 24th
Why? To satisfy the increasing demand for veterinary services in the South Northants region
How? By bringing their renowned veterinary expertise and unrivalled reputation for great customer service and pet care to the area. They're being joined by a new vet who specialises in reptile care.

4. Use this tried and tested template to structure your press release
Start with the headline. Make it newsworthy. Make it relevant. Make it get across your main point in as few words as possible. Add a sub-headline too – to pull the reader further into the story.
Insert the location and the date of your Press Release
Open with a 'grabber' sentence or two. This is where you grasp your reader's attention.
Add the main body of your Press Release – all the information that a reader needs to know – but no more. No fluff. No waffle!
Include a quote. This could be from you or from the relevant individual in your organisation. Write this in a natural, conversational style to give it maximum authenticity.
Round off your Press release with an engaging conclusion.
As a kind of post-script, add a bit about your company as well as your contact details. These are not for publication, but more for the benefit of the journalist or editor who will be receiving your Press Release.
Remember – always write in the third person – he, she and they – not we, our etc.
5. Distribute your Press Release
Think about the publications and radio or TV stations that would be the best vehicles for your Press Release.
Then – don't just email your Press Release to enquiries@..... . You'll spoil any chance of it being accepted. Carry out some spadework. Find out the name of the editor or journalist who will be most favourably disposed to your new story.
Next … pick up the phone. Warm them up. You'll massively increase the likelihood of a favourable response. Better than doing it yourself ...
6. ... Use the services of an expert
Contact a PR specialist to do the job for you. I always recommend Eleanor Lester of Shrewd PR. Eleanor is a superb, experienced professional – who's also generous with her time and expertise.
Your sample Press Release template

Finally - your Press Release template. Everything you need to make yours as good as it needs to be to communicate your latest company news. You can download it here -
---
More Copywriting Tips
Want to see more articles like this? See the growing collection right here.
Want to chat about your copywriting issues? Give me a call - +44(0)1604 378495. It'll be great to talk.
Did you like this article? Well, you reached the end, so it must have something going for it. The next one's going to be so much better. That's a promise! Sign up here for future posts.
Till the next time ...
Nov 17, 2020