The most powerful word?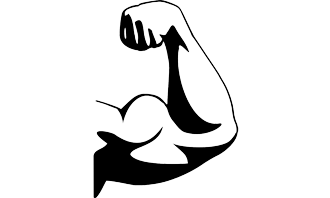 A recent survey concluded that the most powerful word in the English language is ...
'Love'. Hot on the heels were 'freedom', 'money', 'hope', 'laughter', 'fame', 'democracy'. Were some of the respondents answering with their favourite word - a different thing altogether? And, if 'love' is the most powerful, where does that leave 'hate'? First equal?
My view? Well, I reckon 'yes' is a pretty good candidate. So, I guess, 'No' is too.
It wasn't that long ago that, in a major re-brand, the TSB described itself as 'The Bank that likes to say 'Yes'.
Maybe Dag Hammarskjold would have voted for 'yes'. The Swedish diplomat and Secretary General of the United Nations, who was killed in a plane crash in 1961 had a favourite prayer. It went like this -
For all that has been
Thank you
For all that is to come
Yes!
---
Did you think this piece of nonsense was fun? Plenty more where it came from.
You'll find them all filed under Flotsam and Jetsam.
Jun 14, 2020